中国
韩国
韩国
韩国
韩国
韩国


Shantou Dingxin Metal Products Co.,Ltd. was founded in 2007,located inChenghai,th e "China Toys City". our modern factory covers a n area of15,000 square meters. We develop, design, produce, and sell precisionmold parts.Our products mainly include guide pins, guide bushings,Self-lubrication straight middle bush,Cylindrical guide bush,Drawbar water edge,Straight bush,Sliding guide post, ejector sleeves,ejector blades, stepped eje ctor pins, in serts,and other precision mold parts that adhere to HASCO, D-M-E,M iSUMi standards.
Shantou Dingxin Metal Products Co., Ltd.
Add:Lai Mei Road Fire Brigade behind Chenghai District Shantou City Guangdong Province China
Tel:+86-0754-85829815 85829816
Fax:+86-0754-85822161
E-mail:Dx-LN@dxjsc.cn
Stores
Add:Trade City No. 245 Heng'an Road Chang'an town Dongguan city Gua gdong Province China
Tel:+86-0769-82716161
Fax:+86-0769-85415161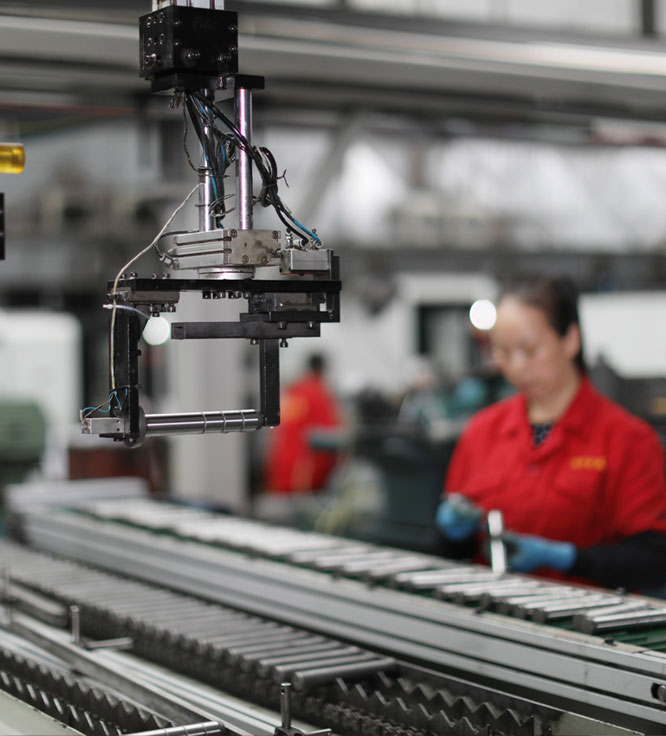 The mounting holes of the guide post and guide sleeve components should be processed in other holes and the processing ground stress (re-grinding for the left and right response, etc.) should be processed with a milling machine or a coordinate CNC grinder. In order to better clarify the standards of the lower mold and the upper mold, temporary and accurate positioning holes for large mold parts can be processed, and then the standard rods can be used for accurate positioning.
Change the fixing method of the guide post and guide sleeve. It is more common to design the guide sleeve into a flange shape, adjust the blanking gap during assembly, and then fasten the guide sleeve with screws and position it with pins. There are also materials such as epoxy resin to fix the guide posts and guide sleeves on the upper and lower molds.
A guide sleeve includes a guide sleeve body, the guide sleeve body includes a guide sleeve body wall and a space surrounded by the guide sleeve body wall for accommodating a guide post matched with the guide sleeve, the A temperature measurement unit for measuring the temperature value of the guide sleeve body and outputting the temperature value is arranged in the guide sleeve body.